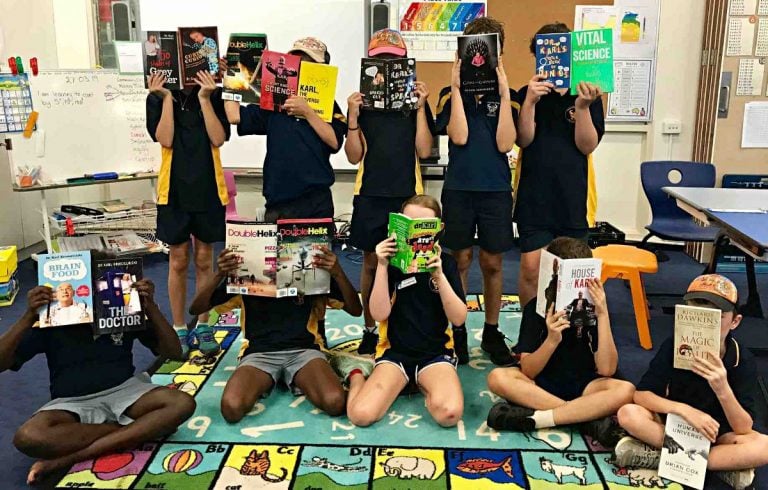 This project aims to provide 50 boxes of science books and early learning materials specific to Aboriginal culture to selected remote primary schools in western NSW. To achieve this goal, Sunrise Rotary needs to raise a $5,000 to match a $5,000 Rotary Australia Compassionate Grant which has been obtained and will be allocated to the project on a dollar for dollar basis.
To assist the Club raise the necessary funds, any donations are most welcome. The link to the secure donations page is provided below. All donations are tax deductible.
How to Donate
Tax deductible donations may be made by clicking on the following secure link.