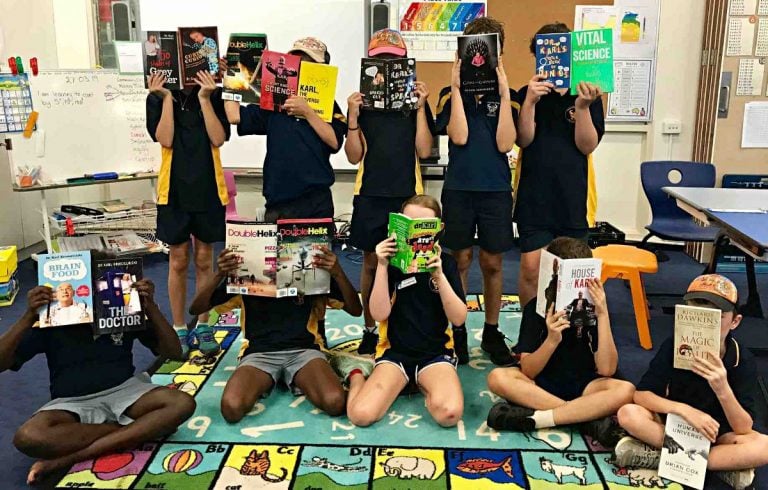 This project aimed to provide 50 boxes of science books and early learning materials specific to Aboriginal culture to selected remote primary schools in the Kamilaroi Nation (western NSW). To achieve this goal, Sunrise Rotary raised $5,000 to match a $5,000 Rotary Australia Compassionate Grant.
Corey Tutt, 2020 NSW Young Australian of the Year, presented to the Club, emphasising the importance of providing resources and role models to young indigenous students.
You can be what you can see is central to Corey's message.
Click here for the Port News story on Deadly Science.
Below Corey receives the $10000 from 20/21 President, Colin Norton
We meet at Port City Bowling Club
7.00am 2nd and 4th Friday each month.
Visitors are always welcome.